Revolut used to run a sweet 20% cashback promotion on public transport which ended around September 2022.
Now, they're back with a similar promotion, offering 10% cashback instead this time.
Here's what you need to know about the campaign.
Promotion Duration
The promotion lasts from 1 March 2023 – 31 March 2023.
Eligibility Criteria
To be eligible for this promotion, you must:
download the Revolut app
set up a Revolut account and not be suspended/restricted
be a legal current resident of Singapore
How To Take Part
All you need to do to take part is use your Revolut card to make a public transport transaction (ie bus/MRT) for at least 10 days during the promotion period.
These transactions must not be reversed or refunded.
Cashback Details
You will receive 10% of your total public transport spending in cashback, capped at S$10/month.
The minimum amount of cashback that must be earned to receive the payout is S$0.10.
You will receive the cashback in your Revolut account within 30 business days from the end of the promotion period.
To find out more details, you can check the terms & conditions here.
What Is Revolut?
Revolut started by providing services primarily focusing on money transfers and currency exchange.
Today, they are a financial super-app that has expanded its services to include saving, budget tracking, and just about anything money-related.
I won't go into the details of everything Revolut is capable of since that's not the point of this post.
But some popular use cases for Revolut include free international wire transfers and competitive FX rates for foreign spending via their debit card (similar to YouTrip).
Step By Step Guide
Step 1: Open A Revolut Account
The first thing you need to do is signup for a Revolut account, which you can do via my referral link here.
This process is fairly straightforward, requiring your personal details and identification.
You'll need to have some form of identification ready on hand to verify your identity.
Step 2: Get Your Revolut Card
Then, you need to request a Revolut card from your Revolut account.
From the home page, go to "Cards" and click "Add card".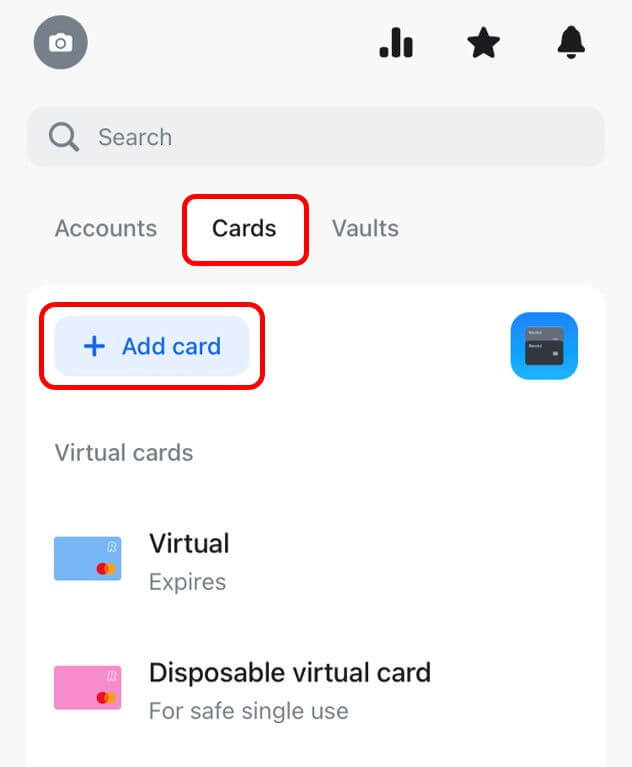 Here, you'll have the option of choosing between a physical card and a virtual card.
Both options are free and you're free to get both a physical and a virtual card if you wish.
However, given that the virtual card is compatible with mobile wallets like Apple Pay, it's not necessary to get a physical card.
I was able to set up my virtual card on my Apple Pay within minutes of applying for it, and it can be used immediately for SimplyGo transactions.
Step 3: Fund Your Revolut Account
Next, you need to fund your Revolut account.
You can choose to do this via card or bank transfer.
From the home page, click "Add money".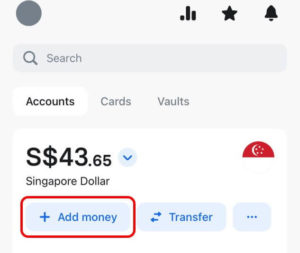 To top up your account via bank transfer, click "Change" and select "Regular bank transfer".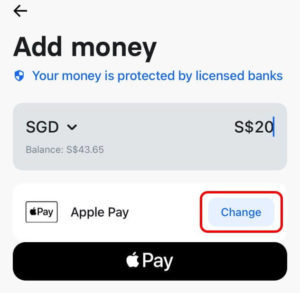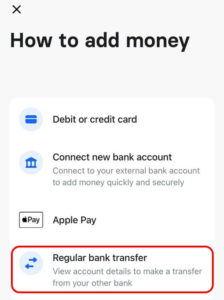 Then, you'll be presented with details of a bank account.
Copy these details and log in to your preferred bank's iBanking platform.
Add a new payee using the details above, noting that the beneficiary name should be your own name.
Once you've added this account as a payee, proceed to make a bank transfer (FAST) to this account.
Step 4: Commute With Your Revolut Card
Finally, once you've set up everything above, you're ready to start commuting with your Revolut card.
If you're using the virtual card, simply add it to your mobile wallet to pay for public transport via mobile contactless payment.
If you're using the physical card, tap the card instead.
This fulfils the second and final eligibility criteria for the promotion, allowing you to earn cashback on your public transport expenses.
How To Withdraw
If you're looking to withdraw cash from your Revolut account, here's how you do it.
From the home page, click on "Transfer".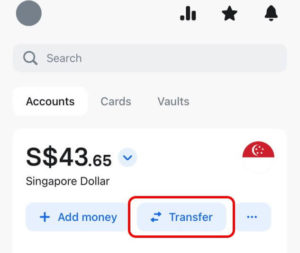 Then, click on "New" at the top right corner and select "Add a bank recipient".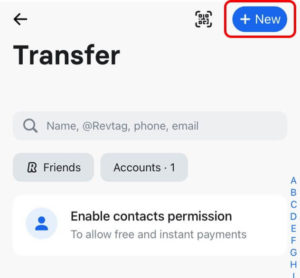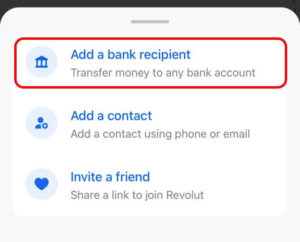 Here, you'll need to enter the details of your bank account.
Once that's done, you're ready to withdraw cash back into your bank account.
From my experience, withdrawals are processed very quickly – within minutes.
Closing Thoughts
There you have it – what you need to know about the public transport cashback promotion from Revolut!
Even though I'm in the miles game, 10% cashback is simply too great of a deal to pass up.
Especially so when there aren't great ways available to earn miles for public transport.
Will you be taking advantage of this promotion? Let me know in the comments below!